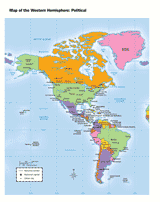 The Jean Bertrand foundation for the disadvantaged, is a 501(C)(3) organization that is dedicated to improving the lives of impoverished children in the Western hemisphere through education and food programs.
JBFD services children and youth ages 0 to 17 years of age, which is half of Haiti's population. 35.9% of Haiti's population is under the age of 14. Haiti is the poorest country in the Western Hemisphere with 80% of their population living under the poverty line, 54% in abject poverty, and 40% are unemployed
JBFD's home office is based in Brooklyn New York. We provided services in Delmas and Port-Au-Prince, Haiti. Within the next five years, the foundation plans to expand its services to at least two other Cities of Haiti: Cayes and Cap-Haitian. Follow our expansion in Haiti we will be looking to serve the children of Peru.
WITH YOUR HELP AND CHARITABLE GIVING, WE STRIVE TO END CHILDHOOD HUNGER AND IMPROVE THE AVAILABILITY OF EDUCATION TO ALL CHILDREN.
OUR BRANCHES
New York, USA
Port-Au- Prince, Haiti




STATEMENT OF THE PRESIDENT

My life started humble in a small village just outside of Port-Au-Prince, Haiti. I was one of six children in a poor but happy household. We did not have many possessions but a richness of spirit through good deeds done in the community, something that money cannot buy. As the youngest of my siblings, coming from a family of little economic means, I was lucky enough to be afforded the opportunity to attend primary school. This blessing continued with my acceptance into one of Haiti's few public universities. While in college, I applied and was selected to become a member of the Haitian National Police. While working as a police officer, I continued my studies and received my degree from the University of Law in Port-Au-Prince. I worked for Haiti Solidarite International as a legal Aid attorney . I also worked for Haitian National Police as a police instructor

In 2000, I immigrated to the United States of America. I received a Bachelor's degree in Economics and a masters in social work at New York University. My mission is to ensure the children of Haiti and other struggling nations have the same opportunity I had as a child: a proper education and nutritious meals. It is unacceptable for children in Haiti, as reported by WORLDFOCUS.org, to eat mud cookies due to extreme poverty as their only sources for food. Children and mud in the United States and many other wealthy counties are associated only as a form of play, not as a meal. We cannot sit back and do nothing while this take place only 710 miles or a 1.5 hour flight off the coast of the United States of America. Now, with the added destitution form the 2010 earth quake the children of Haiti needs have never been greater. The time is NOW that we must ACT. The children of Haiti needs ours support.


Thank you,
Jean Bertrand, MSW
President

My name is
Lourdes
Rivera and I am the treasury of this foundation. I work for the board of education with children that have disabilities. I enjoy working with children helping them and making a difference in their lives. I met mr. Bertrand four years ago by chance and he spoke to me about his foundation and his vision. I am motivated to be a part of his cause to help less fortunate children so that in the future they can have a better life through the food, educational supplies and clothes that are being provided.
I have traveled to Haiti twice. I have assisted in the process of feeding children, giving them haircuts, and handing out school supplies. I have spoken on the radio via a translator advising the people to help the children because they are the future. It was a wonderful feeling to give hope to these children when they thought there wasn't anything to look forward to. I'm extremely proud to be a part of these children's lives.
Lourdes
Rivera
Treasury